Devil's Data Dictionary
Wherein Jim Sterne makes big fun of Big Data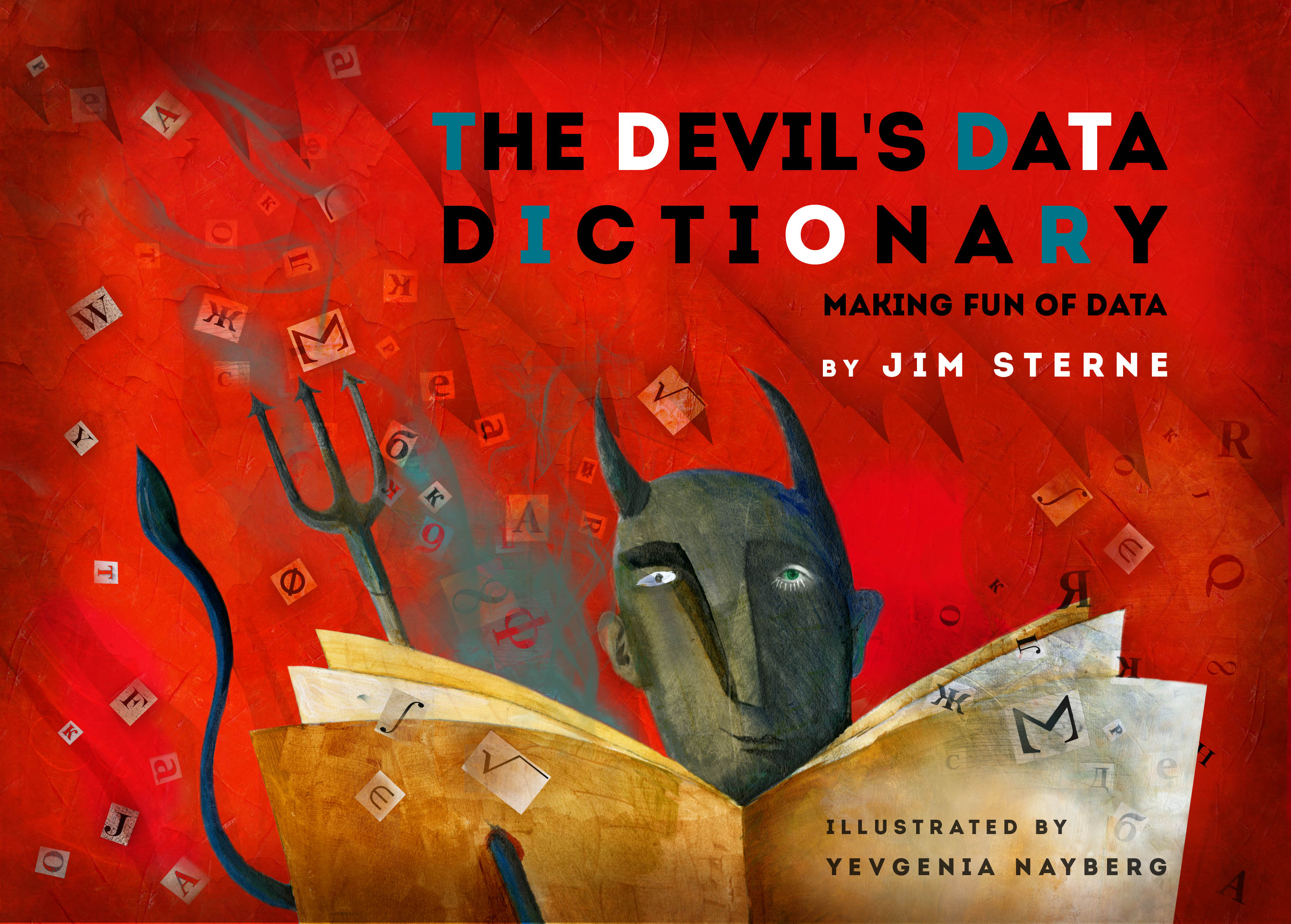 Algorithm
Regularly recurring remarks from the former U.S. VP who invented the Internet.
Artificial Intelligence
Fourth cocktail.
Big Data
Giga, tera, peta, exa, zetta, yotta, yadda, yadda.
Cloud Computing
That one looks like an IBM Mainframe!  … or a bunny rabbit.
Correlation
Coincidence confidently mistaken for cause.
Covariant
A dependent couple with the same deviation.
Although my current, personal favorite is:
Normal Distribution
Sitting as far from each other as possible in an uncrowded auditorium.
Corollary: Abnormal Distribution
Republicans voting for universal healthcare.
Finally on sale at Amazon after a great deal of fun signing books for attendees at the eMetrics Summit. I was going to do a book singing but corrected my spelling just in time.
Yours in jest,
Jim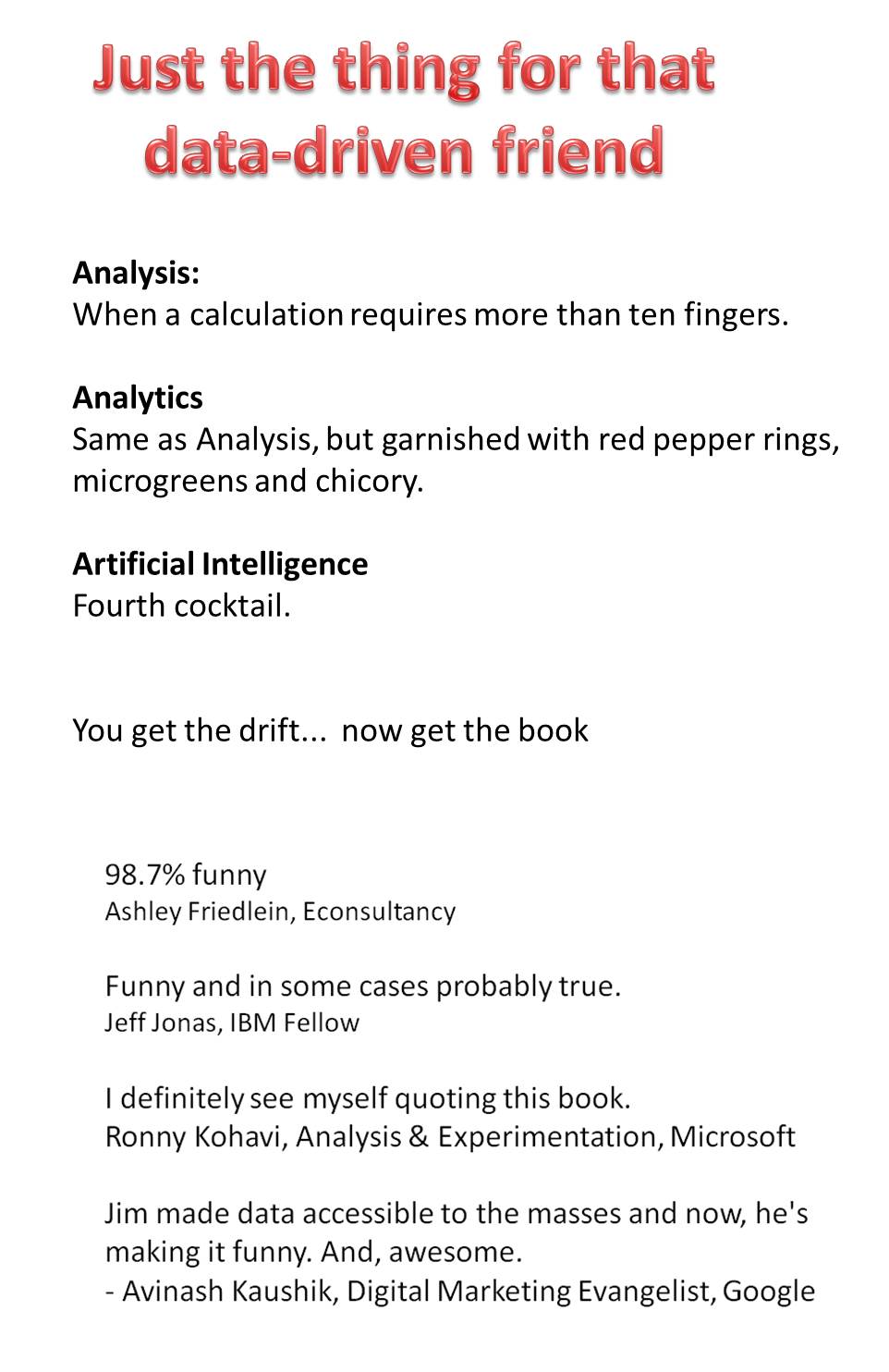 Look Inside
Big Data:
Giga, tera, peta, exa, zetta, yotta, yadda, yadda.
Alt: That which does not fit into an Excel spreadsheet
(Stephané Hamel, Twitter, circa 2013)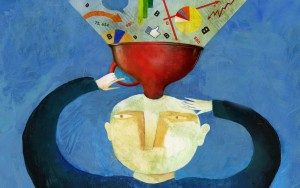 Enterprise Data Warehouse
A data warehouse, but devoid of ownership.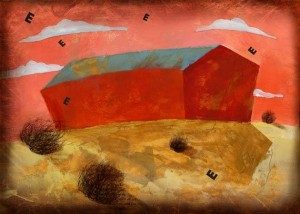 Meta Data
There are only forty-one letters in this sentence.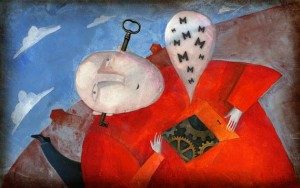 Load Balancing
Limiting carry out orders to even numbers of Grande, Quad,
Nonfat, One-Pump, No-Whip, Mochas.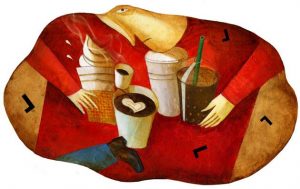 Praise for The Devil's Data Dictionary

Avinash Kaushik
Digital Marketing Evangelist, Google. Author, Web Analytics 2.0
Jim has made data accessible to the masses since the dawn of the digital age. And now, he's making it funny. And, awesome. Get this book, and come share a smile with me.
Gary Angel
Partner/Principal, Advisory Digital Analytics Center of Excellence, Ernst & Young
Numbers need not kill wit. Jim provides us with needed proof that analytics and data are about people and to laugh at ourselves; to forget how damn silly we all get when we take ourselves too seriously.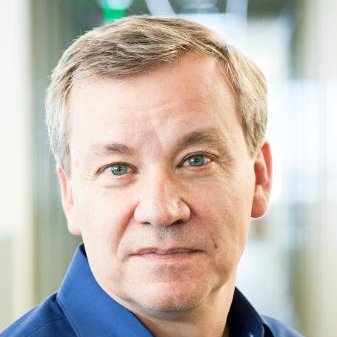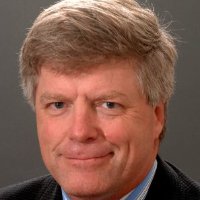 Tom Davenport
President's Distinguished Professor of Information Technology and Management at Babson College, co-founder of the International Institute for Analytics, Fellow of the MIT Center for Digital Business, and Senior Advisor to Deloitte Analytics.
Those who know Jim Sterne have always appreciated his irreverent sense of humor. Now he's focused his laser wit on technology, data and analytics terminology–a domain with which he is painfully familiar. All the fun you need is here, from A to W. Is that the definition of "missing data"?
Ben Gaines
Senior Product Manager, Adobe
A masterpiece . . . I laughed, I cried, I — apparently — completely misunderstood everything about data and analytics. Thank goodness we have Jim Sterne to set the record straight!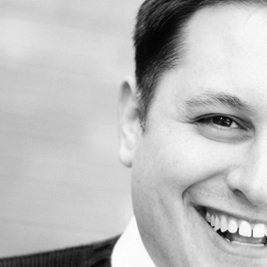 Contact
Rising Media
211 E. Victoria, Suite E
Santa Barbara, CA 93101
+1 805-965-3184 x4